USA Team Bios
Dr. Rebecca Schneider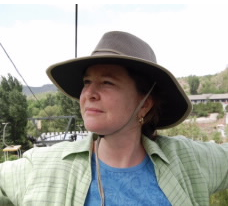 Dr. Rebecca Schneider is an Associate Professor and the Extension Leader for the Department of Natural Resources at Cornell University. She received an MS from the University of Virginia and a PhD from Cornell University. Her research, teaching and extension involve different facets of integrated, watershed-based and sustainable water resource management. Her research program is designed to integrate theoretical aspects of wetland eco-hydrology with applied issues of water resource management. Dr. Schneider's current research focuses on (a) how roadside ditch networks alter stream channels with impacts on floods, droughts, and water quality; (b) how wetland evapotranspiration influences groundwater dynamics and chemistry, and (c) how streamside plant root systems influence erosion, stream geomorphology, and water quality degradation. http://www.dnr.cornell.edu/cals/dnr/people/faculty.cfm?netId=rls11
Dr. James Lassoie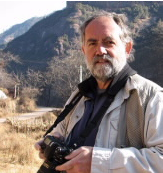 Jim Lassoie is a Professor of Conservation in the Department of Natural Resources and an International Professor in the College of Agriculture and Life Sciences at Cornell University. Originally trained as a forest ecologist at the College of Forest Resources, University of Washington in Seattle (PhD,'75), his teaching and research activities now focus on coupled human and natural systems related to conservation and sustainable development. He is specifically interested in community-based natural resource management, ecotourism, ecoagriculture, and parks and protected area management, and has worked extensively in Africa, Asia, Latin America, Canada, and the United States. He holds an Adjunct Professor appointment at Beijing Normal University in support of his current conservation work in China. Jim has over 150 scholarly research publications, has served as the major advisor for 42 Masters and 26 PhD students, and presently advises 10 graduate students with projects in Bhutan, China, Ethiopia, Haiti, Mali, Mexico, and Nepal, as well as the USA. http://www.dnr.cornell.edu/cals/dnr/people/faculty.cfm?netId=jpl4
Dr. Stephen Morreale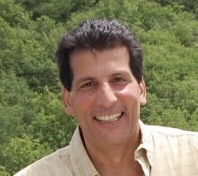 Dr. Stephen Morreale is a Senior Research Associate in the Department of Natural Resources at Cornell University. He received an MS from SUNY College Buffalo and a PhD from Cornell University. Dr. Morreale is a Conservation Ecologist who teaches undergraduate and graduate courses, conducts applied and theoretical research, and heads up several programs that integrate original research and Extension, including the DNR`s Conservation Education Program and the CALS Forest Conservation Education and Research Program. In addition, he is the Associate Director of Research at Cornell's Arnot Teaching and Research Forest. His taxonomic expertise is in vertebrates, and especially reptiles and amphibians. Much of his research, which focuses on organisms and populations, incorporates remote-sensing, satellite telemetry, GIS and spatial analyses. All of his research integrates ecological theory and conservation, and is directed toward improving resource management strategies. http://www.dnr.cornell.edu/cals/dnr/people/academic-staff.cfm?netId=sjm11
Dr. Karim-Aly S. Kassam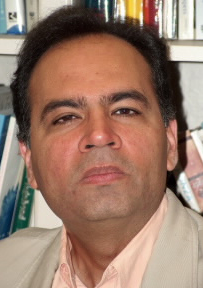 Dr. Karim-Aly S. Kassam is International Associate Professor of Environmental and Indigenous Studies in the Department of Natural Resources and the American Indian Program at the College of Agriculture and Life Sciences, Cornell University. Since, 2008, he is Director of Graduate Studies of the American Indian Program. Dr. Kassam was previously Associate Professor in the Faculty of Communication and Culture at the University of Calgary, Canada (1995 to 2007). In 2006, Dr. Kassam received the Teaching Excellence Award from the Students' Union at the University of Calgary. He has also received Teaching Excellence Awards in 1999 and 2002. In 2003, Karim-Aly Kassam was the first Canadian to receive the Organization of American States – Fulbright Ecology Fellowship. He developed and established the Theme School in Northern Planning and Development Studies in 1994 and till 2003 was its Director. From 1998 to 2001 Professor Kassam was the first to hold the prestigious Murray Fraser Chair of Community Economic Development at the University of Calgary. In 2003 Venture Magazine named Dr. Kassam, Alberta's 50 most influential people along with business and political leaders. Dr. Kassam is a Senior Research Fellow of the University of Central Asia, Fellow of the Cambridge Commonwealth Society, and Research Associate of the Arctic Institute of North America. Dr. Kassam holds a PhD in Natural Resource Policy and Management from Cornell University (USA), an MSc in Social Policy and Planning in Developing Countries from the London School of Economics (UK), an MPhil in Islamic Studies from the University of Cambridge (UK), and a BA in Economics from the University of Calgary (Canada). Dr. Kassam's objective is to seamlessly merge teaching with applied research in the service of communities. Dr. Kassam's research focuses on the complex connectivity of human and environmental relations, addressing indigenous ways of knowing, food security, sustainable livelihoods, and climate change. It is conducted in partnership with indigenous communities in the Alaskan, Canadian, and Russian Arctic and Sub-Arctic; the Pamir Mountains in Afghanistan and Tajikistan; and the rain forest in the south of India. By investigating the relationship between biological diversity and cultural diversity, he seeks to expand the foundations of the notion of pluralism. www2.dnr.cornell.edu/kassam
Dr. Ruth Sherman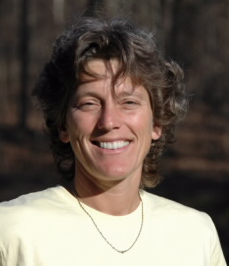 Ruth Sherman has worked as a Research Associate in the Department of Natural Resources, Cornell University since 1998. Her research focuses on understanding processes that control the structure and function of ecosystems, and she has studied a wide range of ecosystems that include tropical montane and mangrove forests of the Caribbean and mountain ecosystems in southwest China.
China Team Bios
Dr. Shikui Dong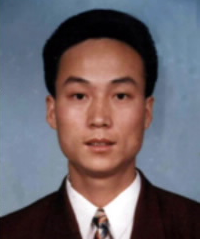 Dr. Shikui Dong is an Associate Professor in the School of Environmental Sciences at Beijing Normal University and an Adjunct Professor in the Department of Natural Resources at Cornell University. After receiving a BS, MS and PhD from the Grassland Science College of Gansu Agricultural University, Dr. Dong worked as a visiting scholar in the Netherlands, Philippines, Nepal and the USA. He also worked as a post-doctoral researcher at the Institute of Resource Sciences at Beijing Normal University. Dr. Dong's main research interests include dryland ecosystem restoration, mountainous landscape resource management, coupled human-natural systems in environmental protection and highland resources management and sustainable development. Dr. Dong has participated in 18 national, regional and international projects, organized 1 international workshop and has published nearly 100 papers in national and international journals.
Dr. Changxiao Li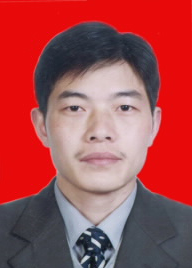 Dr. Changxiao Li is an Associate Professor at the State Education Ministry's Key Laboratory of Eco-environments for the Three Gorges Reservoir Region and at the College of Life Sciences, Southwest University, Chongqing, P.R. China. He is also Principal Professor in the field of "Climate Change and Ecosystem Responses" at the State Key Laboratory of Seedling Bioengineering, Ningxia Forestry Institute, Ningxia, China. Since 2000, Dr. Li has been leading a research group studying tree species selection for vegetative eco-restoration of the hydro-fluctuation belt of the Three Gorges Reservoir banks. He received his Ph.D. in ecology at Southwest University in 2006, and was a Hubert H. Humphrey Fellow at Cornell University from 2008-2009. Dr. Li has published more than 30 articles in academic journals.
Dr. Yang Zhifeng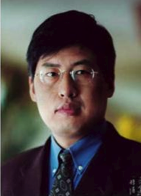 Dr. Yang Zhifeng is an expert of environmental sciences who specializes in wetland ecological processes, environmental flow and urban ecological planning and management. He is the Dean of the School of Environment, Beijing Normal University and the Director of the State Key Laboratory of Water Environment Simulation. He received his doctoral degree from the Department of Hydraulic Engineering at Tsinghua University in 1989. He is the specially appointed professor of the Chang Jiang Scholars Program. He has won over 10 research awards, including the National Outstanding Youth Science Fund, the Ministry of Science and Technology's Second Prize of National Science and Technology Progress Award (2008) and the Ministry of Education's First Prize of Science and Technology Progress (2003, 2004 and 2005). He is the Chief Scientist of the National Basic Research Program (973 Program) of China and has served as the chief consultant expert and team leader of many crucial research projects. Dr. Yang has published more than 10 books on water resource management, urban planning and ecological engineering, and nearly 500 peer-reviewed papers, among which over 120 have been selected by the Science Citation Index system and 100 have been cited by the Engineering Index system. He is a Branch Chairman of the International Environmental Informatics Association and an editor of Frontiers of Environmental & Engineering in China. He served as chairman or member of program committees for many international academic conferences in the past decade.